Helping independents to build customer loyalty with Selyo: an Interview with coffee and lunch bar, Mizzi.
Selyo's digital loyalty card app lets me look at customer's activity, so I can start to build relationships with the changing customer base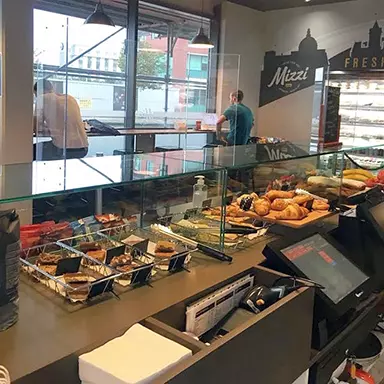 Mizzi is an independent coffee, breakfast and lunch bar, based in Cardiff Bay. It is owned and run by Madeleine and Mick, who have been serving customers since 2018. We caught up with Madeleine to learn more about why Mizzi is so popular with the locals, and what they do to build loyalty with their growing customer base.
"Customer service is what helps set the independents apart", Madeleine tells us. "Things like remembering someone's name or order can make all the difference. It's the little things that can make the big impact. The plan was always to explore having a digital loyalty app or reward system for Mizzi's customers. We'd looked into other options available, but they were just too complex for what we really needed. Using a paper-based reward system was never really an option. Just think how many you've collected over the years, lost, and then never redeemed".
Getting set up and running was a quick process
Selyo was created for independents. A digital reward app for these businesses needed to complement what they were already doing, but also be really quick to use for both the owner and the customer. Madeleine tells us why she chose Selyo as a reward system provider. "We wanted something that both we and our customers could use with ease. Selyo was the perfect option for us. You don't need to be tech-savvy to be able to use it, and we were up and running almost instantly. But crucially, the app is so user-friendly, our customers love it".
Use it to build loyalty with new customers
Mizzi's customer base has changed over the course of the pandemic. Before COVID hit, they catered to the lunch time crowd, mainly serving customers who worked for the local companies and corporate businesses around them. When remote working came into full force, Madeleine tells us that they saw more custom from locals who live nearby who'd stop for a coffee, grab lunch or work remotely from the shop.
"Selyo lets me look at customer's activity, so I can start to build relationships with the changing customer base. I'll use it to see which customers are close to receiving their next free, and use it to promote dishes like our soup of the day. It helps us to remember the small things that can make a big difference to our customers".
To learn more about getting a reward system in place for your business, learn more.
Find out more about Mizzi at their website.